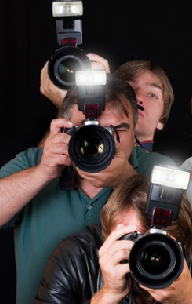 Our commitment to preserve the moment, joy and excitement of your event begins well before we snap the first photo. Above all else, you deserve the peace of mind that comes from knowing your photographer will share your vision and have the talent to bring it to life.

With a diverse array of professional photographers we ensure that you'll be paired with one who perfectly accommodates the photography style you envision and your budget. For over 10 years the Cityboy talented team have been perfecting the art of photographing portraits and special events in the UK and Spain.

We work side by side with clients to creatively capture their happiest moments and make their fondest memories last forever. With Companies we are able to set the right scene to ensure they get the image that best portrays their product or brand.